Who we are
La nostra sede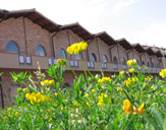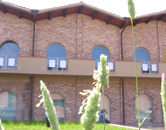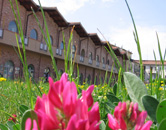 Iniziative in evidenza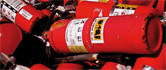 ASEV Empolese Valdelsa Development Agency was created in 2001 with a mixed public private capital by the municipalities and social partners of the Empolese Valdelsa district, a region close to Florence, Italy.

Its main mission is to promote the economic, cultural and social development of the Empolese-Valdelsa area.
ASEV's main activities are the following:
Planning and management of activities connected with urban development, innovation, sustainable development and "project financing"
Planning and managing of vocational training courses for people, enterprises, associations, public Organizations
Planning and management of educational, vocational and professional guidance

Support to local schools in carrying out education activities and teachers' training

Planning and management of courses and activities related to university education

Planning and management of services to promote employment, also in cooperation with local public employment service

Training for migrants, together with the Circondario Empolese Valdelsa municipalities and Empolese Valdelsa Intercultural Centre.

Participation in European programmes
Promotion, planning and management of activities in tourism to enhance the cultural, historical and environmental patrimony of the Circondario.
ASEV is a training centre recognized by Toscana Region and it is involved in training and vocational guidance activities financed by European Social Fund (ESF).
It hosts an Open and Distance Learning centre belonging to the regional project TRIO, and manages the School of Ceramics and Pottery in Montelupo Fiorentino and the Regional Institute of Optics and Optometry in Vinci.
ASEV is certified ISO 9001:2000.
In 2003 ASEV established an Intercultural Centre www.centrointerculturale.it, which since then has been organizing courses of Italian as second language and realising other initiatives for migrants. The Centre arranges also training of teachers in intercultural issues, welcoming projects for migrants, field research on immigration, mediation of intercultural conflicts.
ASEV's Financial Statement for the year 2010 amounts at about 3 million euros.
ASEV has a staff of 25 well prepared experts in various areas. Since its establishment, ASEV training Activities have been attended by about 7000 people.
ASEV has been involved in several international projects. At the moment it manages the following projects:
PRESTO Peer Related Education Supporting Tool (Comenius Multilateral, 2008-2010), Coordinator. The Project aims to improve learning to learn in students through peer education.
http://www.prestoproject.eu
PSS Promoting Social Skills Amongst Students (Comenius Multilateral, 2009-2011), Coordinator. The Project aims to improve social skills in students.
http://www.pss-comenius.eu
WBS Web Based Jobsearch Support (KA3, 2010-2011), Coordinator. The Project aims to develop a methodology based on social networking to deliver career guidance at a distance to adults unemployed.
http://www.jobsearchsupport.net
SAFESEX (Health Call, 2010-2012), Partner. The Project aims to improve sex education through peer education.
http://www.safesexedu.com
CIVICO (Comenius Multilateral, 2011-2012), Coordinator. The Project aims to improve civic skills in students.
http://www.civicoproject.eu
L-Pack (KA2, 2011-2013), Coordinator. The Project aims to develop, publish online, provide free access and disseminate a pack of colloquial language learning exercises, addressed to adult migrants starting from CEFL's level A2
http://www.l-pack.eu
IMPROVE (Grundtvig Multilateral, 2011-2012). The Project aims to improve validation of competence of career guidance practitioners by applying CEDEFOP Guidelines for validating not formal and informal learning.
http://www.improveguidance.eu
LiMe

Languages in Media (KA2 Multilateral Projects, 2012-2015), Partner.The Project aims to identify strategies to help adult language learners and also those who deal with the integration of adults into society to understand the language in context and how the language of the media can help learners develop an understanding of cultural awareness which will lead to better integration. The Project intends to develop a virtual learning platform where resources, tools, exercises, unites of work which use a variety of media tools can be used by educators and learners.



All the Projects have been funded by the European Commission.
ASEV International Department contact details
Ms Grazia Rossi (Responsible of the Department)
g.rossi@asev.it
Tel. +39 057176650 ext 221
Ecaterina Constantinova
e.constantinova@asev.it
Tel. +39 057176650 ext 220
Leonardo Evangelista
l.evangelista@asev.it
mobile +39 3384640194
Linda Molinaro
l.molinaro@asev.it
Tel. +39 057176650 ext 223
Giulia Rigoli
g.rigoli@asev.it
Tel. +39 057176650 ext 239
Monica Balaj
Tel. +39 057176650 ext 223
ASEV Agenzia Sviluppo Empolese Valdelsa
50053 Empoli Italy
Via delle Fiascaie n. 12
Tel. +39 0571711348
http://www.asev.it
I-50053 Empoli FI, Italy
© 2014 - Agenzia per lo Sviluppo Empolese Valdelsa Spa - Tel. 0571 76650 Fax 0571 725041 - Via delle Fiascaie, 12 - 50053 Empoli (FI)
Ufficio Registro Imprese di Firenze, P.IVA e C.F. 05181410480 - R.E.A. 526891 - Cap. Soc. I. V. 250.000,00 euro